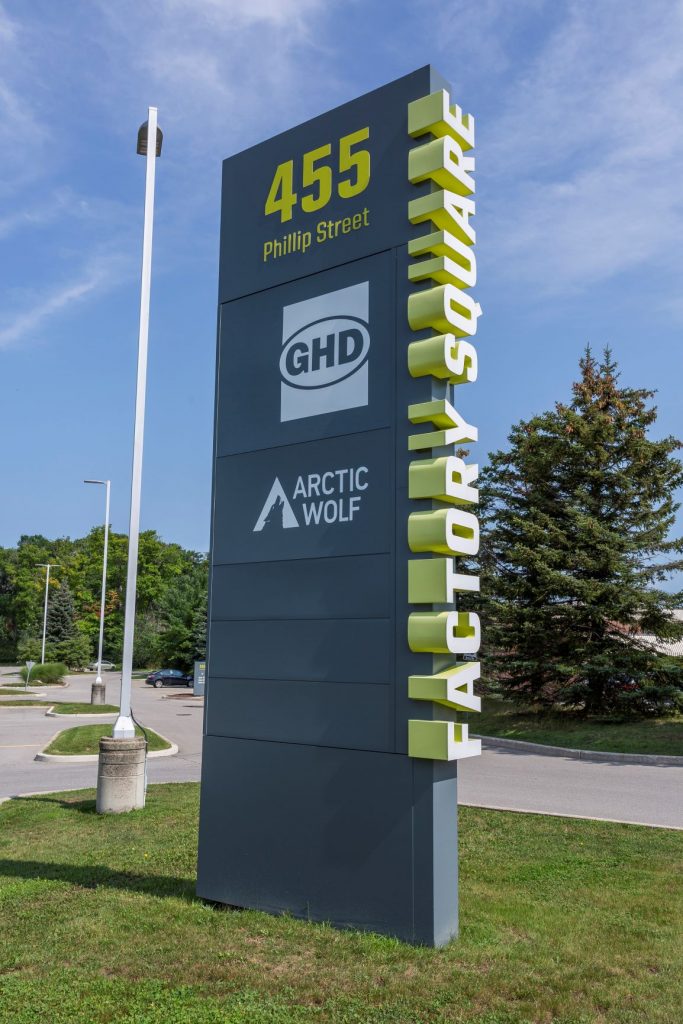 455 | Factory Square Campus | Premier Office Space in Waterloo's Idea Quarter.
DESCRIPTION:
Be a part of Factory Square Campus, the focal point of Waterloo's new innovation hub. The Idea Quarter is home to ground-breaking ideas, where academia, industry, and people collide, collaborate, and excel, side by side. Located in the heart of Canada's Technology Triangle, 455 Phillip Street in Waterloo is uniquely positioned to benefit from the immense talent base and institutional neighbours that call the Region home. A short walk to the University of Waterloo, Wilfrid Laurier University, and David Johnston Research + Technology Park, 455 Phillip Street will help employee-driven companies capitalize on intellectual capital produced by world-renowned universities and Waterloo's thriving start-up ecosystem.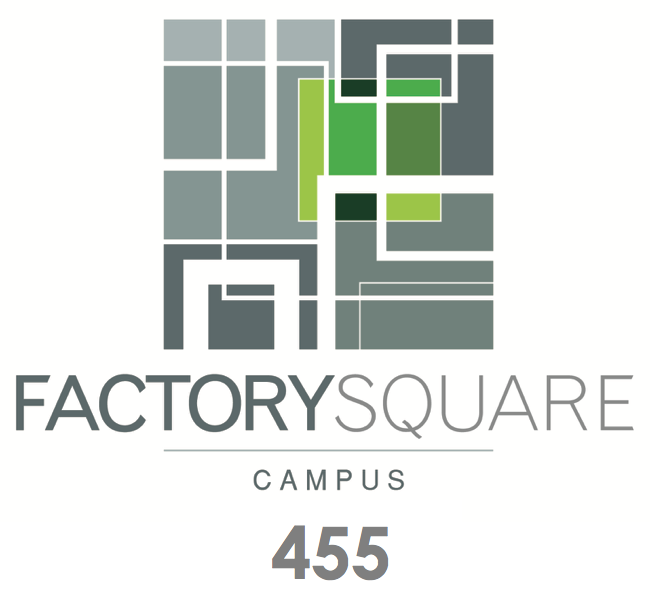 This is the largest purpose-built office building on Phillip Street and benefits from its location in proximity to the future transit stop, attractive wooded areas and significant improvements in the last three years. A 2013 renovation has never been occupied and provides a turnkey solution, combining existing features with significant infrastructure and power redundancies. This building represents a rare opportunity for office users.
---
Features
455 Phillip benefits from its location in proximity to the new transit stop, attractive wooded areas, and significant mechanical and architectural improvements.
Public transportation options and free on-site parking is a significant draw for hi tech talent and working student population
This building represents a rare opportunity for a turnkey solution, combining existing features with significant infrastructure and power redundancies.
One of the largest available continuous blocks of space in Waterloo Region
State-of-the-art infrastructure
Generator and UPS back-up
Excess heating and cooling capacity
Large floorplates
Specifications & Lease Info
Civic Address: 455 Phillip Street, Waterloo
Current Use: Office
Building Area: 152,404 SF Total over three (3) floors
Amenity Space: Rear courtyard with patio; Dining area
Vertical Movement: Hydraulic passenger elevators
HVAC Packaged rooftop units provide heating, cooling, and ventilation air.
Fire Protection: Fully sprinklered using two separate water main feeds from Phillip Street.
Emergency Power: 300 kW bi-fuel packaged generators, all manufactured by Generac. System configured to operate on diesel fuel and natural gas.
Zoning: I-25
---